Grace Bay Beach has been voted one of the most beautiful beaches in the world so it's definitely not an attraction to miss when you visit Turks and Caicos.
This beach strikes the right balance between tranquility and excitement so, whether you like to stretch out on a towel or take a running jump into the ocean, Grace Bay Beach will have everything you need to have a great time.
There are some things you should look into before your visit though, so our quick guide is going to cover what you need to know about accommodation, activities, dining, and weather.
Accommodation
Grace Bay Beach calls itself home to many different types of accommodation: luxury hotels, villas, and condos are all great options if you want to stay on the beach itself.
Two of the most popular resorts on Grace Bay Beach are Beach House TCI Resort and Alexandra Resort Turks and Caicos, both of which offers boutique rooms, a calming atmosphere, and incredible views. This resort is all about relaxation and onsite you'll find a gym, pampering pods, and even weekly movie nights.
Over 12 miles of Grace Bay Beach features accommodation so you'll never be short of a place to stay that suits you to a tee.
Activities
Relaxing on the beach isn't everyone's cup of tea but, luckily, Grace Bay Beach is so versatile that it has activities to entice all kinds of people with all kinds of interests.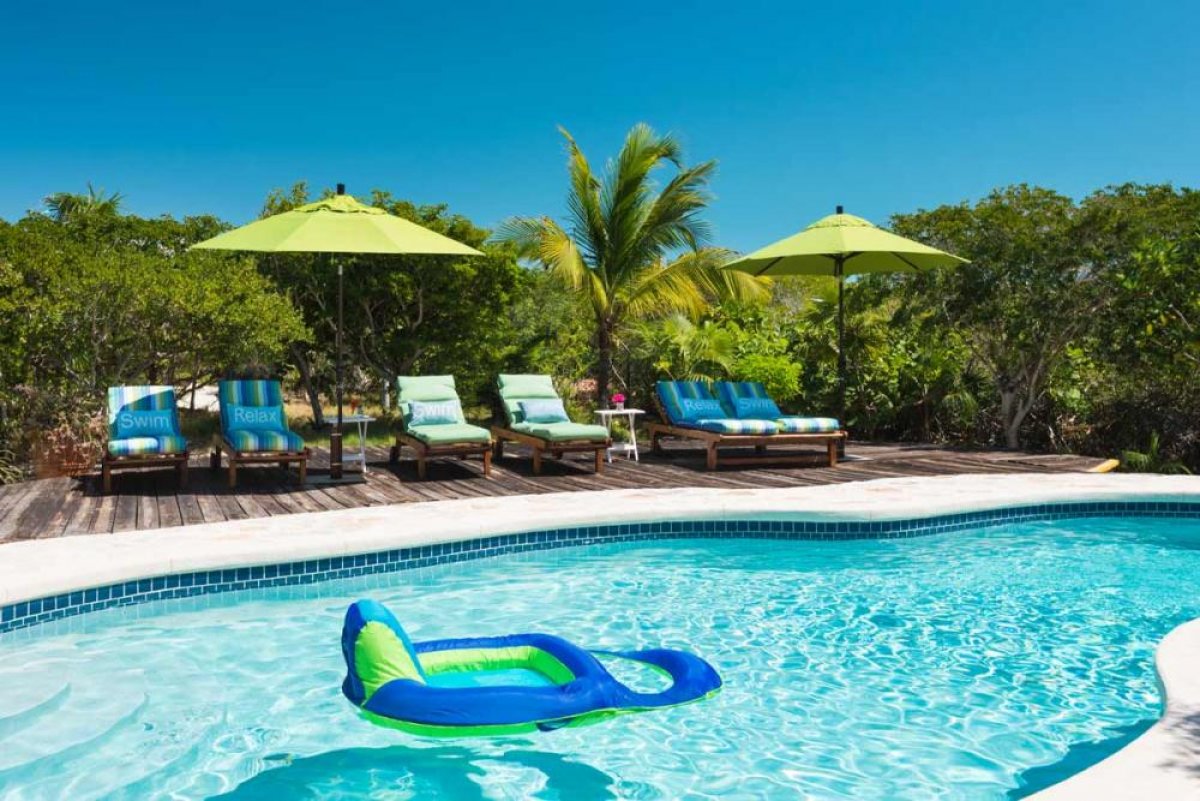 Both visitors and locals enjoy the activities at Grace Bay Beach which include, but are not limited to:
Fishing
Catamaran cruises
Snorkelling
Watersports
Diving
Sailing
With so many activities on offer at Grace Bay Beach, you'll be hard-pressed not to fall in love with a new hobby or rekindle your passion for an existing one.
Restaurants
One of the highlights of visiting Grace Bay Beach absolutely has to be the Turks and Caicos cuisine on offer. Grace Bay Beach is packed full of restaurants, bars, and cafes in which you can wine and dine yourself in style.
For a laid-back dining experience, head to Somewhere where you can dive into tex-mex inspired grub and enjoy the extensive variety of wines and artisan cocktails available.
If sophistication is what you're after, Kitchen 218 will satiate your desires for the finest Turks and Caicos cuisine. With immaculate presentation and the most tranquil environment, this restaurant is ideal for a classy dinner out.
Weather
Turks and Caicos is the perfect place to visit for great weather and Grace Bay is no exception. The islands see an average of 350 days of sunshine each year, so almost every day is a gorgeous day to go to the beach.
Because Turks and Caicos is situated in the Atlantic Ocean, during the period between June and November, the chance of a hurricane or tropical cyclone hitting Turks and Caicos does increase and this is known as hurricane season.
Although prices are generally cheaper during hurricane season, it's best to avoid visiting Turks and Caicos at this time.