There was a time where traveling for a bucket list included "soft" destinations that are extremely high in popularity. These common destinations are popular year in and year out. The main problem with these popular tourist destinations is that there is very little room for authenticity. These popular destinations are set up to accommodate tourists by catering to their needs and wants but not to their sense of authenticity. Previous generations created bucket lists based on popularity but younger generations are creating bucket lists based on authenticity.
Hospitality companies like sbe Entertainment who is ran by Sam Nazarian are looking to launch expansion projects with an authentic feel in some of these niche destinations.  The Los Angeles based hospitality company is known for their hip nightclubs, trendy boutique hotels and award winning restaurants. They have an ambitious investment plan that includes building new properties in emerging tourist markets.
The older generations would travel based on ease and accessibility.  Trips to popular destinations that have easy access to restaurants, dining and shopping rate the highest amongst the Baby Boomer generation.  Studies done by AARP found that only 5% of this generation want to travel internationally and a whopping 45% only want to travel domestically. Traveling via a cruise ship is quite popular amongst this generation because everything one would want or need is extremely accessible.  Everything is within arm's reach. This will be an antiquated form of travel however, once this generation dies out. The younger generations that are taking over prefer to create bucket lists that are based on travel destinations that offer authentic experiences to over accessibility to tourist traps.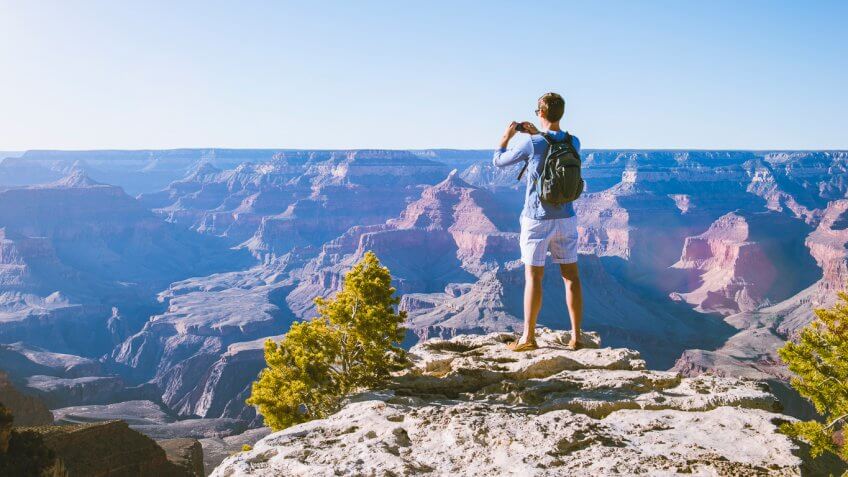 There are two main differences between the younger and the older generation when it comes to creating a bucket list of travel destinations. The first difference is the younger generations would rather travel internationally than domestically.  The United Nations estimates that 20 percent of all international tourists are younger people seeking out new, authentic and exciting experiences. That 20% is about 200 millions travelers per year and this number is continuing to rise.
The second difference between the two generations is the destination itself. Off the beaten path travel has become very popular. Tourists are looking to travel to places that are unique. They want to immerse themselves in the culture by eating food with the locals and experiencing the country the same way that locals do.  They want to go where there are not a lot of tourists and immerse themselves deeply into the cultural. They want to walk the city and see it from all angles and not just from the point of view as a tourist. Cities that don't get a lot of tourist traffic or are considered emerging markets are the most attractive to the younger generations. For example, instead of heading to Cabo San Lucas, Mexico, these younger travelers are setting their sites on niche locales like Huatulco, Mexico.
There are many countries that have started to emerge as top destinations for the next generation of travelers but one of the most popular destinations that hasn't been overrun by a massive amount of tourists is the Central and South American regions. Although, these regions have gained some popularity over the recent years they still haven't seen the same robust traffic as the European region. According to Statista, "The induced contribution of travel and tourism to the Latin American economy was forecasted to reach 150.6 billion U.S. dollars in 2027."
The reason behind the exponential gain in the future tourist and travel dollars is based on the simple fact that Central and South America are starting to be recognized for their unspoiled and natural beauty. There are a few common destinations that have always been popular, like parts of Mexico, Costa Rica, and Brazil. However, both regions offer many niche destinations, unspoiled and not overrun by tourists. Tourists are becoming more adventurous and both Central and South American cater to those looking for a unique and authentic experience.
These regions are gaining in popularity because the younger generations do not have the same feelings about traveling there like the older generations do. Both Central and South America have experienced past turmoil and lots of instability politically and economically. The older generation watched news reports coming out of the area that showed war, death and poverty. But in the last two decades almost all countries in the both regions have seen stability return both politically and economically.
A prime example of this type of turnaround is the country of Nicaragua. A beautiful country filled with astounding natural beauty, impressive architecture and a rich history was hit hard by the Nicaraguan revolution in the 1980's. News report after news reported showed the destruction and the chaos that reigned during the Somoza dynasty. The war between the Sandinistas and the US backed Contras riveted those watching back in the United States. Tourism quickly died and the country experienced a free fall for many years even after peace was declared.
Soon Nicaragua began to experience some stability and democracy started to bring the country back to some normalcy but the impressions from the war never left the minds of the older generation. However, the younger generation didn't have this same leftover over impression of the country. Tourism started to pick up and reports from the younger travelers were glowing. They had discovered a country filled with gorgeous lakes, active volcanoes, peaceful beaches, authentic cuisine, and authenticity abound. Nicaragua saw 1.5 million tourists by the end of 2016 and average length of stay had increased. In 2015 the average stay was 9.2 days and in 2016, the average stay was increased to 9.5 days.  The first few people that visited started to spread the word and soon the tourism trade in the country picked up.
Tourism in Central and South America is the greatest means of making money for the residents. Most countries rely heavily on those tourist dollars so there is a focus on the safety and security of tourists. Although crime is an issue, most of the countries work hard to keep the tourists safe. Ignacio Vallin, senior destination manager for Cox & Kings say that there are more positive sales trends to the region. He said, "Even though this has been a challenging year for everyone, given the ongoing global issues, Cox & Kings still sees continued steady growth in sales to Latin America," he said. "Additionally, we continue to see interest in Colombia year over year and expect an increase of 30 percent in Cox & Kings' sales to Colombia."
Another driving force behind the expected increase in tourists to both regions is the fact that Europe is currently experiencing some very bad press from recent terror attacks that have occurred in multiple countries.  Popular European destinations like France, England and Belgium have experienced horrific terrorist attacks that have created some hesitancy in choosing the region as a future vacation destination.  There have been numerous reports about how these terror groups will continue to target mainstream Europe. It is estimated that Paris and the surrounding area has lost  $830 million in tourism revenues in the first six months of the year.
Europe is also facing a refugee crisis that has also brought turmoil to the region. A massive influx of Syrian refugees because of the war that is destroying the country has caused a huge strain on Europe's resources. More than a million refugees have fled to Europe seeking asylum. In parts of Greece like Los and Lesbos, refugees are living in tents. Although the amount of refugees fleeing to Europe has started to dwindle, there are still people trying to escape the violence. This crisis has changed how tourists view the safety of Europe. The refugee crisis combined with the recent terror attacks has created instability and the current perception of Europe in general is that it has become an unsafe place to visit.
Since tourism has started to increase in Central and South America, the governments and hospitality companies have started to invest a lot of money in different countries there. The most recent Olympics saw a lot of foreign dollars invested into the hospitality industry in Brazil. The country of Columbia has recently unveiled its ambitious $70 billion dollar infrastructure revitalization project. This project will not only create roads, freeways, expand ports and railways but it will also see an increase in hospitality money invested in the country. Vice President Germán Vargas Lleras said that, "We are undertaking the most ambitious investment program in the history of Colombia. I am talking about over $30 billion, the equivalent of four times the expansion of the Panama Canal. It's a project that includes roads, ports, airports, river navigability and railways."
When countries start to build up their infrastructure, an influx in tourism follows shortly after. Hospitality companies will then start to invest these countries whose governments are investing in creating a solid infrastructure. Latin America is set to spend a lot of money to build and rebuild different countries and the hospitality companies are set to follow.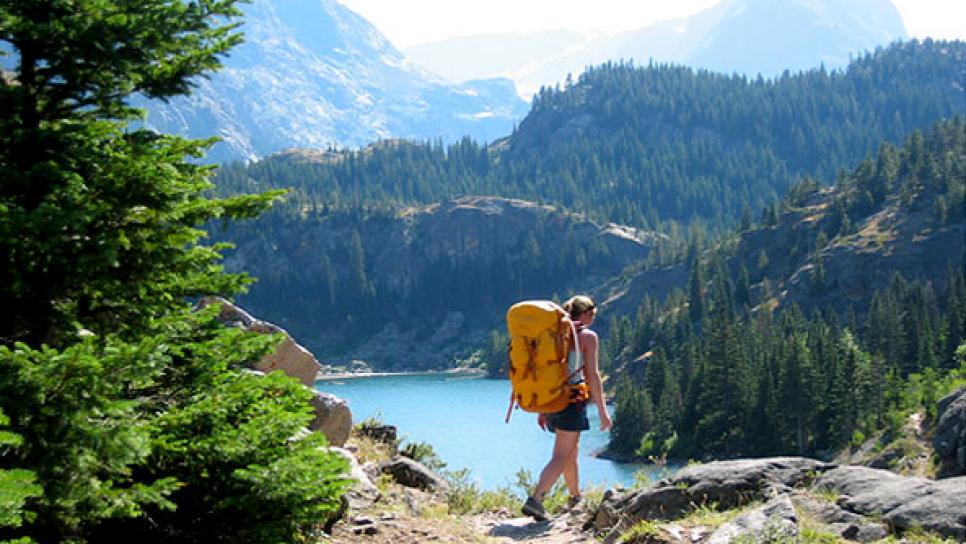 Companies like sbe Entertainment have already released their plan to start building their portfolio in Latin America.  Founder of sbe Entrainment, Sam Nazarian, is looking for these niche locales and designing properties that include local authentic features and cuisine. The plan includes the opening of an SLS hotel in Mexico City, set to open in 2021. SBE also plans to build and manage condominium projects in Buenos Aires and Punta del Este in Uruguay.  Hotels aren't the only project that the well-known hospitality company will be undertaking in Latin America. They have plans to also open 10 Umami Burger outlets in Mexico. Nazarian recently spoke about the company's ambitious plans to start expanding their portfolio. He told USA Today, "We have a robust pipeline. Our goal is very clear. We want to get 50 hotels open by 2021, which is a big feat for a small lifestyle company. And within those hotels we are going to be putting in all of our restaurants and lounges. It's a multiplication effect."
Companies like sbe Entertainment are starting to look for those niche destinations that will appeal to the younger more adventurous type of tourist. They want to invest into properties in cities and countries that offer an authentic experience. Latin America is the next big area to emerge as a tourist hotspot based on numerous factors. The latest surge in terroristic activity in Europe has started to drive tourists to looks elsewhere. Central and South America have experienced a steep decline in politically instability which has lead to increased tourism. Because most of the countries in this region have experienced slow and steady growth, they have not become overrun by tourists and have kept the cultural experiences relativity intact. Those who wish to experience different countries as a local instead of a foreigner should set their sites on Latin American for their next vacation.